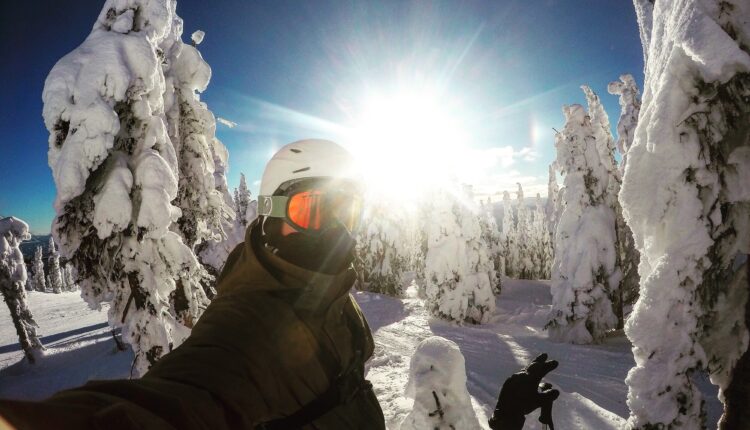 De 4 bedste tips til en billig skiferie
Det er mere populært end nogensinde at tage på skiferie, men det er en rigtig dyr ferieform, som ikke alle har råd til. Derfor kommer her nogle tips til, hvordan du spare penge på din skirejse.
1. Skiferie afbudsrejse
Hvis du ønsker at finde en billig skiferie, er vores største anbefaling, at du finder en afbudsrejse. Her har du mulighed for at få nogle seriøse besparelser, der kan mærkes på pengepungen.
Men hvorfor er det billigere at komme på en afbudsrejse? Det er der gode grunde til. Rejsebureauerne har på forhånd booket en masse hotelværelser og transport til deres gæster, men hvis det ikke lykkedes dem at sælge alle rejserne inden afgang, vil de hellere sælge dem ekstra billigt frem for slet ikke er tjene en krone på rejsen. Så ender hotelværelset bare med at stå tomt.
Det kan derfor være en kæmpe fordel at vente til sidste øjeblik. Men du skal være opmærksom på, at der kan være nogle begrænsningerne i dine muligheder. Du bestemmer ikke altid selv, hvor du rejser hen, så du skal være åben for at prøve et nyt skiområde. Og så skal du have pakket kufferten i en fart.
2. Vælg et billigt skiområde
De danskere fleste vil naturligvis gerne til de populære skiområder som Val Thorens, Wagrain, Alpe d'Huez, Trysil osv.
Disse destinationer har en masse attraktioner, som nogle af de mindre områder ikke kan tilbyde. Der er dels flere pistekilometer og mere differentieret skiløb, men der er også flere tilbud og muligheder i selve byen.
Men hvis du kan nøjes med et lidt mindre skiområde, kan du spare rigtig mange penge. Der kan sagtens være 30% – 40 % forskel på et normal skiområde og et af de mest kendte.
Derudover bør du have in mente, at lande som Norge og Schweiz bare er dyre lande at opholde sig i. Så selve rejsen til destinationen kan måske fås til en overkommelig pris, men selve opholdet kan gå hen og blive dyrt.
Derfor vil vi eksempelvis anbefale nogle af de mindre destinationer i Østrig eller Italien.
3. Undgå skiferie i uge 7
De fleste danske skolebørn har vinterferie i uge 7 (eller i uge 8). Udbud og efterspørgsel følger jo hinanden, og når alle andre også vil afsted i uge 7, stiger priser på sin skiferie.
Derfor er det ikke nogen god idé at planlægge sin skiferie i disse uger, hvis du gerne vil gøre det billigst muligt.
Som udgangspunkt er julen, nytåret og påsken heller ikke gode ferieuger at tage på ski i. Men til gengæld kan du finde mange billige ferier i eksempelvis uge 3, 4 og 5.
4. Spar penge på dit skiudstyr
Hvis du ikke har været på skiferie før, kan det være halvdyrt at købe nyt skitøj og skiudstyr. Derfor kan der være gode penge at spare, hvis man kan begrænse sig med at shoppe.
Du kan i stedet vælge at købe dit skitøj brugt på eksempelvis en "køb og salg" Facebook-gruppe, eller du kan kigge efter mindre kendte ski-brands som Kilpi eller Cairn.
Der er ikke særlig stor forskel på de billigste mærker og de største mærker som Oakley, Salomon og Burton. Det kan derfor svare sig at købe de mindre kendte mærker.