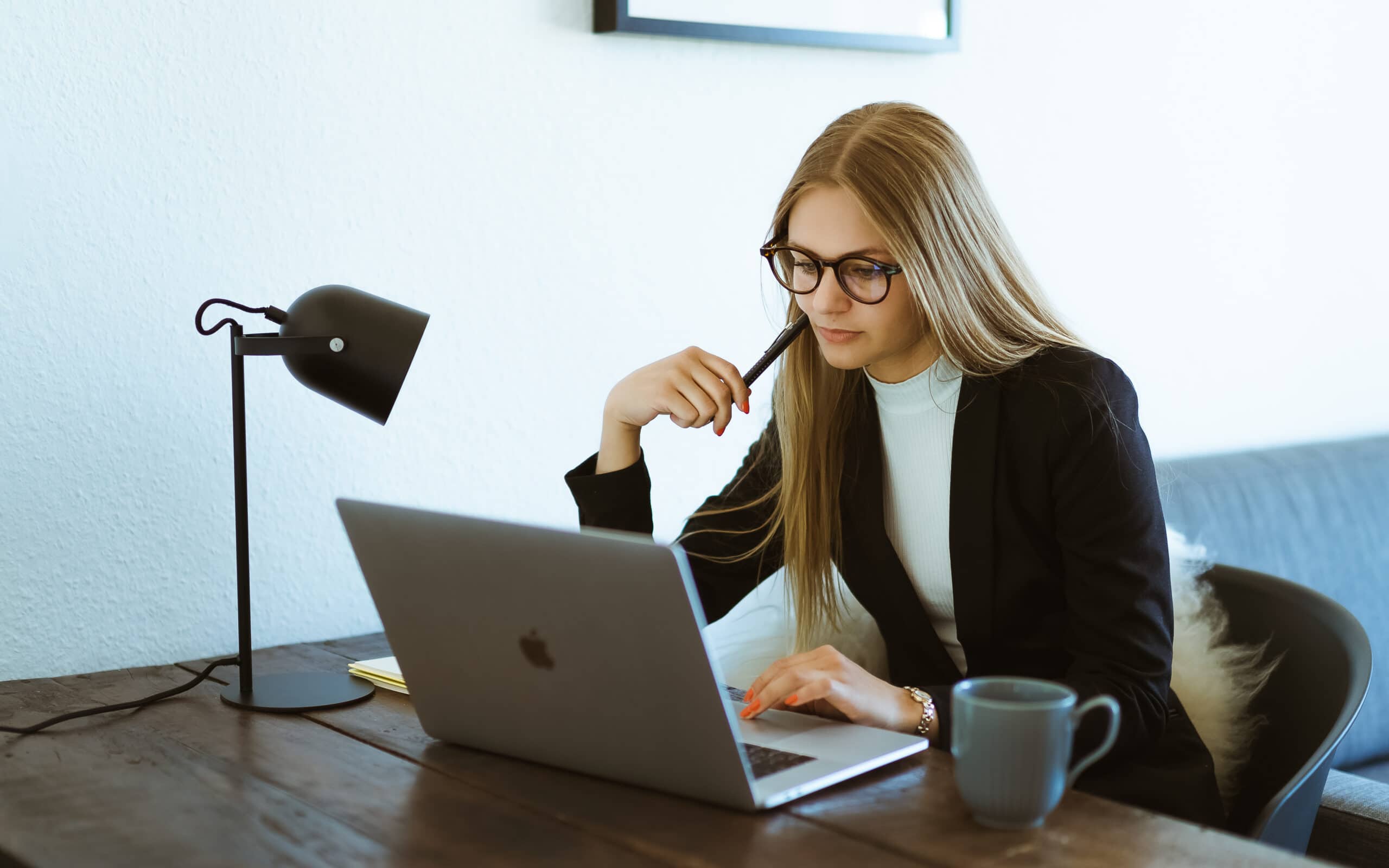 Start dit eget firma i 10 trin
Hvad skal du gøre, hvis du vil starte din egen virksomhed? Start dit eget firma i 10 trin med en idé, forretningsplan og juridisk opbygning, finansiering, mærkebeskyttelse, forsikring, revisor-aftaler, kontrakter osv. Er nogle af nøgleordene på vejen til stiftelse af et firma. For mange stiftere er det at oprette deres eget firma en jungle. Derfor finder du 10 vigtige trin til oprettelse af et firma nedenfor.
Trin 1: planlægningsfasen
Inden du faktisk officielt finder på din virksomhed, skal planlægningsfasen startes. Den gennemsnitlige forberedelsestid er på ca. syv måneder fra ide til den faktiske start af virksomheden. Imidlertid er 50% af alle stiftere ved at afvikle egen virksomhed igen om tre måneder efter opstart. Mange grundlæggere leger selvfølgelig også med ideen om at stifte et firma i lang tid. Dette vises også ved at se på tidspunktet for den intensive opstartforberedelse, der inkluderer optimering af ideen, forretningsplanen og de administrative procedurer. Dette varer i gennemsnit 2,5 måneder, hvor mere end 50% af grundlæggerne tager mindre end en måned.
Vores tip: tage dig tid og være meget opmærksom på en gyldig forretningsmodel. Dette efterfølges af den detaljerede uddybning af din forretningsplan , der danner grundlaget for et vellykket virksomhedsfundament. Vær særlig opmærksom på en realistisk økonomisk plan. Den viser dig, hvor meget kapital der kræves, og om din planlagte virksomhed er umagen værd.
Planlæg din virksomhed med retningslinjer og tjeklister
Trin 2: hoved- eller siderhverv?
Trinet til selvstændigt erhverv er en stor risiko for mange stiftere. Derfor prøver adskillige nystartede virksomheder selvstændigt arbejde. Uanset om du starter et firma som et sideerhverv eller starter på fuld tid, betyder det dog ikke noget for de grundlæggende krav at starte et firma. Der er dog stadig et par ting, du skal være opmærksom på, når du starter din egen virksomhed på siden.
Trin 3: Kontroller mærker og beskyt din virksomhed om nødvendigt
Mange stiftere udforsker ny grund, når det kommer til juridiske spørgsmål, når man starter et firma. Men disse er af stor betydning, når man opretter en virksomhed og bør ikke overses. Endelig skal virksomheden have en passende internetadresse. Virksomhedsnavnet skal være klart og utvetydigt. Mærkebeskyttelse af produkterne og tjenesterne sikrer positionen i forhold til konkurenterne. Du skal dog ikke glemme, at disse emner ikke er en sikkerhed i sig selv. Når du opretter et firma, skal du også være forsigtig med ikke at krænke eksisterende patenter / rettigheder.
Apropos beskyttelse: tænkte du også på din egen beskyttelse?
Når du starter en virksomhed, handler det også om at undgå risici – private og kommercielle – for selvstændigt arbejde.
Hvad angår personlige risici, kan du beslutte, om du vil tegne en lovmæssig eller privat forsikring i de første tre måneder efter stiftelsen. Som regel giver det mening at sammenligne omkostninger og fordele ved privat sundhedsforsikring først for derefter at sammenligne den bedste lovpligtige sundhedsforsikring.
Operationelle risici handler primært om bestemmelse af forsikringsbehov. Fordi: Afhængig af branchen kan forskellige forsikringspolitikker give mening.
Trin 4: sikker virksomhedsøkonomi
Selvstændig virksomhed betyder oprindeligt investering og omkostninger. Og hvad der gemmes er ofte ikke nok. Mange stiftere tænker hurtigt på banklånet. Men virksomhedsøkonomi kan være forskelligartet. Udgangspunktet er den økonomiske plan, som du oprettede i forretningsplanen. Dette viser den mængde kapital, du har brug for for at starte din virksomhed. Finansiering, egenkapital, lån eller tilskud kan derefter bruges til at finansiere virksomheden: skaffer tilstrækkelig kapital, når du opretter din virksomhed.
Trin 5: hvilke tilladelser er krævet?
Ønsker du at klippe hår og åbne en frisørsalon? Det er ikke lige så enkelt hvis ikke du har de rigtige rettigheder ig tilladelser i orden. Det anbefales heller ikke at åbne en restaurant, før du har kontaktet sunhedsmyndighederne. Tilladelser, godkendelser eller visse kvalifikationer kan være påkrævet, når man starter et firma. Find ud af det i god tid, inden du begynder at have problemer, når du starter din egen virksomhed.
Trin 6: virksomhedsform, konto og kontrakter
Den selskabsstruktur, eller juridiske form, er forbundet med forskellige krav, hvis du ønsker at stifte virksomheden og kan markant forlænge opstartsprocessen. Mens enkeltmansvirksomheder hurtigt kan oprettes, tager det længere tid for virksomheder som ApS eller A/S. Årsagerne hertil er aftaler med revisor eller advokat og den nødvendige optagelse på virk.dk. 
Start dit eget firma i 10 trin! Artiklen er skrevet af Laerershoppen.dk. Din partner til billige kontorartikler, lamineringslommer, organisering og arkivering i dit kontor. Køb billige kontorartikler nu!
Åbningen af ​​en virksomhedskonto er også forbundet med virksomheden. Virksomheder er ikke registreret af revisoren i cvr registeret, før aktiekapitalen er indbetalt (normalt til en virksomhedskonto). En separat forretningskonto er ikke absolut nødvendig for freelancere og eneforhandlere, men det er bestemt tilrådeligt – dette er den eneste måde at adskille privat og professionel økonomi på.
Trin 7: afklar placering
Hvis du ikke ønsker at etablere din virksomhed inden for dine egne fire vægge, men lejer et kontor, en butik, et værksted eller en restaurant, er det vigtigt at overveje spørgsmålet om det passende sted. Der er adskillige vigtige faktorer, som du skal overveje, når du overvejer placeringen, så kunderne kan finde deres vej til dig – ifølge ordsproget: alle veje fører til Rom.
Trin 8: Registrer dig, men hos hvilken revisor eller advokat?
Start dit eget firma. Intet fungerer uden revisor eller advokat, hvis du vil starte et firma. Talrige registreringer er obligatoriske, og bøder kan pålægges, hvis du ikke gør det. Og uden et cvr nummer fra erhvervsstyrelsen kan du ikke skrive fakturaer. Men også her trin for trin. Og så er du hurtigt på hjemmebane, når du opretter dit firma. Vi har sammensat hvilket kontor vi skal kontakte, og hvornår i afsnittet Registrering af et firma . Særligt bemærkelsesværdigt er virksomhedsregistreringen og optagelsen i det kommercielle register for virksomheder.
Trin 9: det perfekte udseende
Forberedelser, når du starter et firma, inkluderer også at sikre dig, at du får det bedst mulige udseende for dig selv. Disse rummer for eksempel firmaets logo eller hjemmeside samt en korrekt oprettet faktura eller juridiske aspekter såsom handelsbetingelser og persondatapolitik. Det første indtryk tæller – dette gælder for din virksomhed i kundekontakt såvel som ved den første aftale. Så gør dit bedste og overbevis med et vellykket udseende.
Din emailadresse er også en vigtig del af dit image udadtil.
Trin 10: vind kunder
Efter planlægningen og de mange formaliteter kan du med succes finde din virksomhed. Men nu er det et spørgsmål om at generere salg og med succes styre kundeindgangen. Mange mennesker vil måske købe fra dig – men meget få mennesker ved, hvad du tilbyder. Og selv hvis du er helt overbevist om dine produkter eller tjenester – med potentielle kunder er du stadig nødt til at gøre en masse overtalelse.
Der er mange måder at annoncere dit tilbud på. Der er ingen tvivl om, at du annoncerer. Du bør dog – også af budgetmæssige grunde – designe og implementere et sammenhængende marketingkoncept.
På laerershoppen.dk har vi stor erfaring
Laerershoppen.dk er en webshop til danske skoler og institutioner. Vores kunder er hele Danmarks lærere, undervisere og pædagoger. Vi sælger til private, til virksomheder og til offentlige. Vores sortiment startede med et lille udvalg på viskelædere, blyanter og farveblyanter, hvor vi købte en del farveblyanter fra Faber Castell, Stabilo, Staedtler og Bic og derefter fik udvidet sortimentet til lærertasker, skuldertasker, Crumpler messengerbags og specialiserede os meget på undervisningsmateriale og billige kontorartikler i høj kvalitet. I dag tilbyder vi mange tilbud og udsalg og kan vise en vækst frem, som vi er meget stolte af. Vi har p.t. 4 medarbejdere der står for den daglige drift. Start dit eget firma er skrevet ud fra vores erfaring. Vi er brændende iværksætter og kender dine udfordringer!
Vi er startet med en webshop skoleabc.dk, som snart overgik til en mere specifik virksomhedsform – Viniko ApS og dermed også fik en ny online butik ved navn Laerershoppen.dk.
Vi har efterhånden 6 års erfaring, men har også været nystartet som siderhverv. Det kan lade sig gøres. Vi tror på det og det samme burde du gøre. At opgive hele sit liv for sin virksomhed er ikke nødvendigvis vejen frem.
Køb dine kontorartikler til dit nye firma på Laerershoppen.dk. Vi har hurtig levering og fri fragt ved køb over 599 kr.