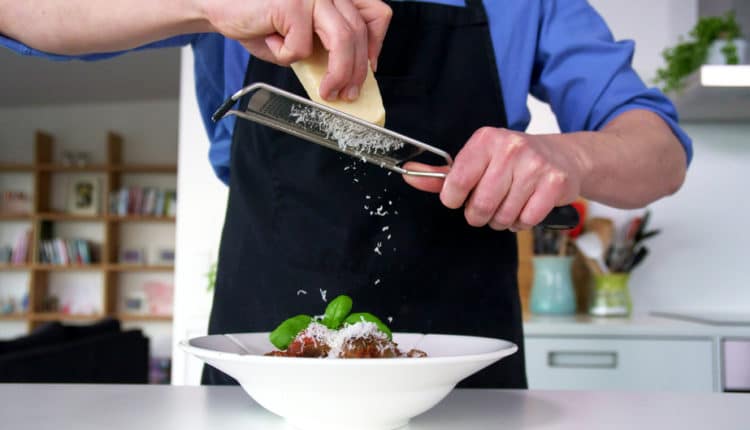 Hvordan får man mest smag i sine råvarer?
Har du problemer med, at tilberede din råvarer så de bliver smagfulde, lækre og lige præcis som du gerne vil have dem?
Fortvivl ikke, for løsningen er muligvis noget tættere på, end du måske lige går og regner med.
Hvordan får jeg den mest præcise madlavning?
Har du problemer med at få præcisionen frem i din madlavning, så kan du eventuelt prøve kræfter med den franske tilberedningsform Sous Vide.
Med Sous Vide får du nemlig muligheden for, at tilberede råvarer som kød, fisk eller grøntsager til perfektion.
Sous Vide er nemlig perfekt til langtidstilberedning, og kræver oven i købet ikke helt vildt meget af kokken, da det for det meste godt kan passe sig selv.
Hvordan tilbereder man så sine råvarer?
Sous Vide fungerer så på den måde, at man først anskaffer sig en Sous Vide maskine. Det kan både være en Sous Vide stav, eller en Sous Vide vandovn alt efter, hvad man som forbruger synes er mest fordelagtigt.
Man starter så selve tilberedningen ud med, at vakuumpakke sine råvarer. Når man så har gjort dette, skal vakuumposen med råvarerne i, ned i et vandkar, en gryde med vand eller lignende.
Har man en Sous Vide vandovn, kan posen komme direkte i ovnens beholder.
Når posen så er i et vandkar, sættes Sous Vide maskinen ned i vandet, og man indtaster så på maskinens display, det ønskede antal grader, som vandet skal have under tilberedningen.
Vil man f.eks. gerne have, at råvarernes skal have en kernetemperatur på 65 grader, så indstiller man ganske enkelt bare maskinen til, at holde en temperatur på 65 grader.
Man kan samtidig også indtaste den ønskede tilberedningstid, så den automatisk stopper, når tilberedningen er overstået.
Hvis du så har valgt at tilberede kød, kan du med fordel lige stege kødet på en pande med hård varme i 30 sekunder til et minut, for lige at give kødet en sprød og saftig kant.
Vær dog opmærksom på, at du ikke skal stege det ret længe, da kødet jo har den ønskede kernetemperatur, og saftens skal helst ikke forsvinde fra kødet.
Hvad får jeg så ud af mine råvarer?
For det første, så er det som før nævnt væsentlig lettere at holde styr på, hvilken kernetemperatur som dine råvarer skal have, når du tilbereder dem på den her måde.
Derudover kan du også være sikker på, at saften, kraften og smagen i dine råvarer, ikke siver ud under tilberedningen.
Vakuumpakningen bidrager nemlig til, at råvarerne holder på dette, hvilket selvfølgelig er meget fordelagtigt, hvis man ønsker at tilberede noget smagfuldt kød.
Med Sous Vide bliver det altså en del nemmere, at sikre en præcis og smagfuld middag, til dig selv og dem du holder af.