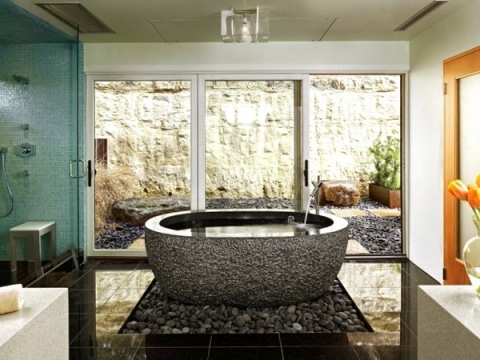 Den nye måde at flytte på
Flytning behøver ikke være som den altid har været. Nu er det muligt at flytte på en ny og stressfri måde med en Flyttebox.
En flyttebox giver dig mulighed for at pakke dine ting og møbler ned i ro og mag, da du ikke behøver at pakke og flytte alle dine ting på en dag.
Flytteboxen er normalt til rådighed i 1 måned, men det kan nemt forlænges. Det betyder at du kan have flytteboxen 14 dage ved det gamle hus og 14 dage ved det nye, eller 1 uge ved det gamle og 4 uger ved det nye hjem.
Med den tid du får til rådighed i forbindelse med flytningen, er det ikke nødvendigt med mange hjælpere på flyttedagen. Du kan bede om hjælp til at flytte de tunge møbler ud, men alle de mindre ting og de ting der skal pakkes i flyttekasser, kan du pakke ned og flytte ud i løbet af den tid du har flytteboxen stående i haven.
Når du vil leje flytteboxen kan du aftale hvor lang tid den skal stå ved det gamle hjem, og hvor lang tid den skal stå ved det nye.
Skal du male eller behandle gulvene eller renovere det nye hus inden du flytter ind, kan du vælge at have flytteboxen stående længst tid ved det nye hus. Du kan så flytte dine ting ind i takt med at de forskellige rum bliver færdige og klar til indflytningen.
Sammen med lejen af en flyttebox, får du også mulighed for en masse forskelligt flyttetilbehør som flyttekasser, bølgepap, bobleplast mm.
Der findes en stor og en lille flyttebox som du kan leje. Skal flytningen ske i løbet af vinteren, kan det være en god ide at bruge lidt mere og få en isoleret flyttebox.
Den store flyttebox rummer ca. 32,7 m3, mens den store isolerede rummer ca. 29 m3.
Den lille flyttebox rummer ca. 15,8 m3, mens den lille isolerede rummer ca. 13,3 m3.
En familie på 4 som bor i et hus på ca. 125 m2, vil typisk skulle bruge en stor flyttebox, mens en lille lejlighed kan pakkes ned i den lille flyttebox.
Et større hus og en større familie kan have brug for to store eller en stor og en lille flyttebox for at kunne flytte alle tingene på en gang.
Flytning med opbevaring
Har du brug for opbevaring af dine ting i en kort eller længere periode under flytningen, kan du få kørt flytteboxen på depot i den tid som du har behov for.